The founding FMT management team includes Scott Sackett and Marilyn Bessey, who have been involved with the BriefCase™ software since its inception in the mid 1990's. The principals designed, marketed, and serviced the first releases of BriefCase™.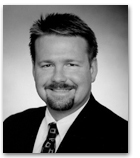 Scott M. Sackett
Founder and President

Scott Sackett is the co-founder of Fiduciary Management Technologies (FMT). Mr. Sackett has served in roles as Receiver and Disbursing Agent in insolvency and class action matters. Through FMT he has provided Receivership, Case Management, Claims Management, Disbursing Agent, and other fiduciary services for over 10 years. He is the developer of accounting software products used by receivers, bankruptcy trustees, dispursing agents, conservators, attorneys, insolvency professionals and property managers in the management of estates and the administration of their duties as fiduciaries. He is an experienced property manager and real estate investment analyst and has served as a panelist at receivership educational conferences advising on issues of case management and the preparation of Final Report and Accountings. He is a past chair and the current State Representative of the California Receivers Forum – Sacramento Valley Chapter.
In addition to his insolvency work, Scott has been integrally involved in the startup of three technology companies which have delivered software products and services to the network security and instrumentation markets. Scott has developed partnerships with and closed six figure enterprise software deals with Fortune 1000 clients, including Visteon Automotive Systems, The Federal Reserve Bank, The Hartford, and Allstate Insurance. Scott has also held management and analyst positions in the property management, resort development, and airline industries. Scott has an Engineering Degree from the University of California at Berkeley.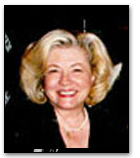 Marilyn R. Bessey
Founder and EVP/CFO

Marilyn has over 25 years experience in the banking industries. As SVP of Specialized Banking Services at First Bank & Trust she was responsible for the design, marketing and operation of the latest version, BriefCase™. With Scott Sackett, Marilyn co-founded Fiduciary Management Technologies (FMT) She has served as President of several local and statewide professional associations including the 2005 President of the California Bankruptcy Forum, the 2007 President of the California Receivers Forum, and is currently the immediate past Chairman of the Board of the Child and Family Agency, a nonprofit agency providing services to abused children and their families. Marilyn is a California Licensed Professional Fiduciary, License #273 and serves on the Board of the Northern California Professional Fiduciary Association of California (PFAC). She is also President of A Better Financial Education, Inc. "Smart Money Sense.Com", an online Financial Education Course, approved nationally by the Department of Justice-US Trustee to provide a required financial education class to American consumers filing for bankruptcy. A NACCC certified Credit Counselor, Marilyn is also President of A Better Credit Counseling Service, Inc.

Her unparalleled market insight, reputation, and relationships provide an integral component of FMT's offering. Marilyn is a graduate of the University of Arizona with a Bachelors Degree in Consumer Economics, completed her Consumer Economics graduate school course work at the University of California at Davis, and previously taught Consumer Economics at the college level.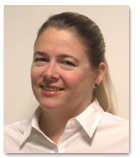 Lisa M. Sackett
"SMART MONEY SENSE" Support
BriefCase On Call Training/Support

Lisa handles the day to day operations of A Better Financial Education, Inc., overseeing students online and telephonic assistance 24/7 and is responsible for issuing Certificates of Completion to students upon their satisfactory completion of the course. Lisa monitors activity on the www.smartmoneysense.com website, compiling the Department of Justice required records and producing the bi-annual reporting also required by the UST/DOJ.

Lisa also provides paralegal and administrative support to FMT staff assisting with Receiverships, Claims Administration, Fund Distributions and Professional Fiduciary Services matters. As the administrator for the Sacramento Valley Receivers Forum she organizes chapter meetings, handles notifications and membership services.

Lisa Sackett is a graduate of Oregon State University with a Bachelors Degree in Archeology and Sociology. Prior to joining FMT, Lisa worked as a paralegal assistant for the past 12 years with Arizona and California law firms.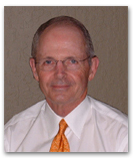 Gary W. Sackett, CPM, IREM
Receiver, Property Manager, California Real Estate Broker
President, Sackett Corporation

Mr. Sackett has over 30 years experience in the complexity of managing subsidized apartments. He holds a Bachelor of Science degree in Business Administration from the University of Arizona. In 1975, the Institute of Real Estate Management awarded him the title of Certified Property Manager. Mr. Sackett holds a California Real Estate Broker's license and is past board member of the Sacramento Apartment Association as well as a past president of Sacramento Valley Chapter of the Institute of Real Estate Management. Mr. Sackett is also a member of the California Receiver Forum. He is past president of the Big Brothers\Sisters of Sacramento.
COMPLETING THE FMT STAFF

Members of the FMT staff are experienced professionals from the Fiduciary industries FMT supports. Practicing Fiduciaries act as Consultants in FMT's continuing maintenance and development of the BriefCase™ suite of products. The outstanding FMT programming staff is dedicated to providing innovative, technically advanced software solutions to meet the requirements of their Fiduciary clients.

AFFILIATED BANKING PARTNERS

FMT has a number of banking partners in the United States who provide the FMT the BriefCase™ Software applications to their clients. The following list in alphabetical order are some of our current banking partners:
American River Bank

Bank of Amador

North Coast Bank

Union Bank

US Bank
Please contact Marilyn Bessey at FMT, 916-930-9900, for further partner Bank Contact Information..